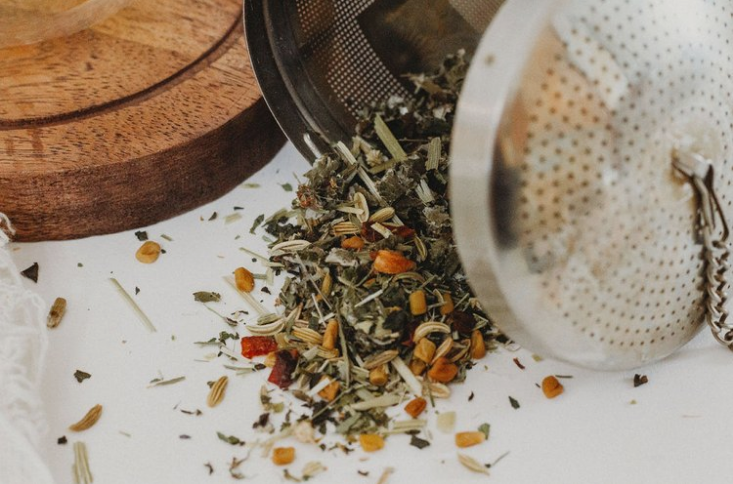 Vaginal Steaming with Herbs
Vagina Steaming is a method of delivering herbal medicines via steam to the perineum, vagina, cervix, and uterus. This ancient healing therapy that is slowly making its way back into practice. Gentle yet powerful herbs are used to promote circulation and work to cleanse, detox, heal, and strengthen the female reproductive system. Steaming also balances the vaginal flora and cleanses the uterus of excess mucus.
Benefits from vaginal steaming include: 
Relief from menstrual cramps, vaginal dryness, painful intercourse, and menopause symptoms 
Regulation of menstrual cycles
Postpartum, miscarriage or hysterectomy recovery
Overcoming fertility challenges
Resolving yeast infections, vaginitis/BV and genital herpes
Shrinking fibroids, polyps, and cysts
Detox the uterus
Steaming can be booked privately or with a friend. You will prepare for your steam by answering a short questionnaire about your health history, once ready to steam, you will change into one of our wrap skirts, and enjoy your private steam session while sitting over your personal sauna. Session length can vary based on your specific health history and personal needs. Your initial steam session will be 10-15 minutes. Advanced steaming sessions may be a full 30 minutes. Consultations will be done at time of appointment, or can be done prior to appointment.
Postpartum steaming
Quality postpartum care in the United States is almost nonexistent. Recovery from birth can be daunting, even after a gentle birth. In some cases complete healing never happens. 30 to 40 days of consecutive postpartum steaming is THE BEST time to clear up any pre-pregnancy conditions, imbalances, & reproductive issues. People who follow the postpartum steaming protocol combined with intensive rest have reported that they do not experience incontinence, prolapse, prolonged bleeding, infections, lingering postpartum hemorrhoids, and fluid retention and swelling.
Vaginal steaming is for you!
Peri-steaming is one of the most effective ways to heal the body after giving birth. Whether you gave birth vaginally or via c-section, your body will thank you for steaming! Postpartum steaming takes place in your home, the first month after birth. Postpartum steaming directly after birth is such a relief for the body and can begin on Day 4 postpartum. If birth occurred via C-section, you must wait till 6 weeks post-birth to begin steaming.
These are just a few of the benefits that steaming can give a new mother:
Reduced anxiety, improves mood, encourages relaxation
Increased breastmilk production
Clears out the lochia quickly
Cleans stitches & tears, softens scar tissue, aids in wound healing
Helps with a healthy period return
Returns uterus back to pre-pregnancy size more quickly
Tones the vaginal canal
Prevention and reversal of organ prolapse
Lifts organs back to optimal positions
Immediately reduces skin swelling
Makes urinating easier and less painful
Reduces postpartum hemorrhoids
Disperses bloating & water retention
Drains excess fluid
*RESULTS MAY VARY AND ARE NOT GUARANTEED
I do not make claims to cure, treat, or mitigate disease.